$39.95 $59.95
Product Features
Features a full wrap canvas print.
Elastic stretch V for easy on-and-off use.
Soft textile lining with lightweight construction for maximum comfort.
High quality canvas construction for everyday use and durable EVA outsole for exceptional traction.
Custom Handmade Quality
Every pair of these awesome sneaks are custom printed, made by hand and quality inspected to ensure the highest quality sneakers available on the market today!
Because each pair is handcrafted just for you, please allow 2-3 weeks for delivery to the continental U.S. and Canada. 
Sizing Chart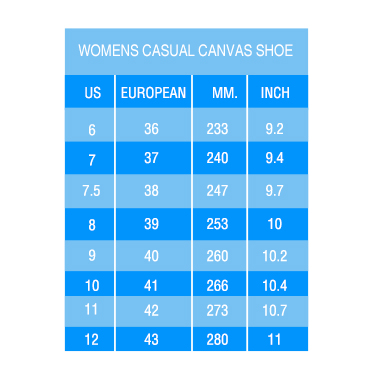 Money Back Guarantee
If you are not completely satisfied with your purchase, just let us know & we will make it right! We offer a 30-day, No Questions Asked Return Policy!
If your shoes arrive & don't quite feel right, we will gladly send another pair - FREE of charge! Certain exclusions apply, so contact us if you have any sizing issues!
Delivery
A tracking number will be e-mailed to your address on file as soon as it is available.
Estimated delivery of 2 to 3 weeks in the continental US and Canada.
Contact Us
We are proudly located in Wichita, Kansas, and we LOVE to hear from our customers!
If you have any questions, concerns, comments or suggestions, send us an e-mail at info@annrylie.com or call us at (316) 618-3885.
Satisfied Customers